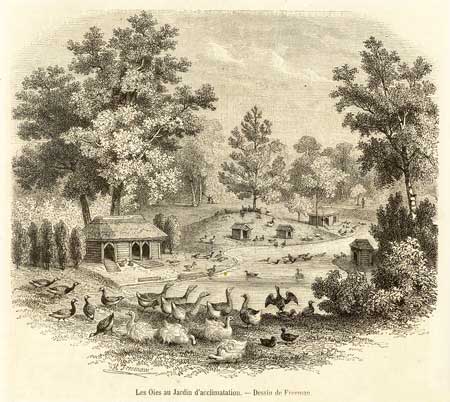 A very friendly man indeed, cracking jokes wherever he can, especially when he has trapped his listeners, addressing them from the pulpit. It is then interesting to watch people's faces round about.
He is tall, thin, with a clean-shaven face, unobtrusively mounted glasses, thin lips, his mouth looks small altogether. I always thought Jesuits looked like that, but he is an Anglican priest. He is a grandfather for the first time and a very busy man, organizing and supervizing a number of committees, running them efficiently, to the point, I am told, of making two of them work on the same job, in order to produce a particularly satisfactory result. He represents the church in the C.o.E. village school, teaching the children pretty new hymns and up-to-date prayers like the one my daughter had to say in church, thanking the Lord for our nuclear energy which makes for cosy homes. Poor child ! She was so embarrassed at home practising her prayer; but she had to practise it somewhere, and anyway, her mother would not be in church to hear it.
He is a jolly man who looks at life in a positive way. Accept things as they come! be grateful and take them at face value – why be complicated ? When he first came, he introduced himself on a party with a little act he and his wife played. It was funny because his wife, much smaller than he, had to wash his hair for him in the end. I heard they had practised this act on previous occasions.
He is, of course, very much a man of the church, always fund-raising, not wasting an opportunity to collect money for a number of purposes. I heard him say in a service "whoever did not give anything at the beginning, can do so at the end – the plate will still be there; no obligation, of course".
I am surprized they keep a simple plate for offerings at the entrance. It is so easily ignored. I would have thought a much more effective way of gathering money is surely to pass a bag round when people have taken their seats. This has the inconvenience, it is true, that naughty people can drop in buttons, if they choose, for they could not be found out. I agree it looks much nicer when a brass plate filled with coins and banknotes and raised high by the bearer is taken to the altar to be offered up, rather than a dull bag whose contents nobody can see. The Vicar is very good at raising funds outside church with his wife's unfailing support. We have quite a number of barn-dances, pancake parties, jumble-sales, bring-and-buy sales – you can have bargains, if you're lucky – which brought in a fair bit of money. The result is usually announced in church the following Sunday, also what the money will be spent on exactly, so that people can be sure it will be put to good use. The congregation is then thanked and praised for their efforts and hope expressed that also on future occasions they will have an open hand. The Vicar can be reasonably sure that his requests for money are supported. People are usually willing to pay for their pleasure, entertainment or edification, in a reasonable proportion, of course.
Parishioners are generous on the whole, as is shown by the wonderful array of foods displayed at Harvest Festivals in school and church. Everything is there from Oxo-cubes to biscuits, wheetabix and lots of canned foods, not to forget the fresh garden produce, a number of huge marrows among other things, their givers' pride and a little too hard to be eaten, but they look so nice. Later, everything will be shared out to the poor and the elderly. It is generally thought a good idea to let children hand over these presents. One or two elderly ladies wrote letters back to the Vicar, saying how delighted they had been. One elderly lady noticed that she had one item less in her parcel than her friend. It was probably a mistake somebody made and should be forgiven.
As I have said, the Vicar is very much a man of the church. Church for him means the whole of christianity. Nobody can be a christian without being baptized. In other words and perhaps more positively : if you want to be a christian, you have to be baptized and to make sure you go through the right hands, conceiving the right ideas from the start, such as going to church on a Sunday. I do not know whether his belief is reflected in an article I once read in the parish magazine, but I should imagine his thoughts tend this way : If you do not go to church on a Sunday, you will go to … hell ! Or words to this effect, but pretty clear and enough to frighten anybody. People should do their duty and keep the church going; if it was empty, what would it be there for ? An awful waste. All the trouble as well of installing a new heating system, if not one hundred per cent efficient, maybe, but the most economical certainly – it keeps our heads warm and at the same time diffuses a pleasant red light all round the walls.
I asked him once why we are required to say "I believe in the church" in each service. Was it not enough to profess belief in God, Christ and the Holy Spirit ? I am afraid the onslaught of this, perhaps a little cheeky, question made him speechless; he passed on to another subject. I was sorry. I certainly had not meant to hurt him.
He makes a point of being present for choir practice, so as not to let us get away without an opening prayer. Maybe we are a bit childish in this respect and ought to know better. Fortunately he looks after us that way. At the end we all say together the "Choristers' Prayer" in which we refer to ourselves as the "servants of the Lord who minister in his temple". Is this not a lovely way of putting it ?
One or two hymns we sometimes sing are thought-provoking, too. They are about the struggles the church has had to go through, especially fighting heretics and any wrong doctrines. Perhaps these hymns are a little out of date, because surely there are no heretics around nowadays. I wonder in fact whether due to some law in psychology there is a danger of them coming back, if mentioned too often.
The Vicar is very good socially. He visited me when I was ill and we talked about our dogs all the time.
He is willing to arrange parties in the vicarage. On one of them he spent at least five minutes exclusively with me, taking a seat next to me and lecturing me on my beautiful agate pendant – he studied geology at one time – which he much admired.
He seems to have accepted the fact that I never come to church, except to sing with the choir, and is in spite of this unfailingly friendly to the point of calling me "our Dear Dag" from time to time which I return, I hope, by a pleasant smile.