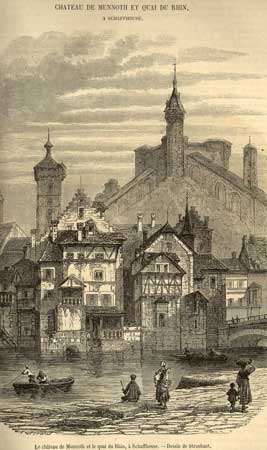 I saw him at a political meeting in the overcrowded village hall. He had come to inform us that it would be entirely to our advantage to be taken over by another county. He represented this other county which had its eyes on us, and we were in a fighting mood.
He was generally admired for having entered the lion's den. He said slightly piqued that he was sorry we couldn't have somebody higher up the ladder – nobody else was free; we had to do with him.
I do not know any politicians, but was struck intuitively that he must be one : he was one of the ablest and most versatile talkers I have seen yet; a Welshman, he informed us. From the first word he spoke we were overcome by his generosity, kindheartedness and sympathy concerning the plight we were in : No bus service into Casterbridge three times on a Sunday – one of the first things to be introduced after the take-over.  The question was asked who of the people present used the bus service into Casterbridge at all. One or two put up their hands. One gentleman asked why he frequently sees empty buses go past his house. The Mayor thought, this was not his concern, but felt sure that all the elderly people would enjoy a ride into Casterbridge and back on a Sunday.
The problem of rates he solved for us within a minute, calculating that in a year's time we would be paying more in our present county than in his. What did we think of this prospect ? We were interested to hear that things could be worked out so easily and took his word for it.
He next promised a new bridge over the river and a fast road to connect us with it, thus providing us with a wonderful link-up with the surrounding motorway network. Did we not feel isolated and abandoned in our rural area, cut off and sorely underdeveloped. Just fields and woods; some narrow lanes, not a decent road. Look at the development of Casterbridge ! Something to be proud of ! The whole place spreading all the time : it had reached the motorway on one side; the river was in the way on the other side. To the west narrow-minded people had turned down a project of development. Surely we would not be so silly. We were to the north and it made the council of Casterbridge sick at heart to see this side of their neighbourhood so void of all blessings of civilization. When asked what caused him this concern for us – did he not have to look after his own county ?- he kindly told us we deserved it !
His true talents as a speaker revealed themselves at question time. It turned out that all his arguments were to be understood in a flexible way. An example :
For those who did not like to be attached to Casterbridge administratively, there is always Wexton as another possibility. Unfortunately one gentleman spoke up who had just moved from Wexton into our area because of grave administrative shortcomings. The Mayor reassured us that W. as an administrative centre was really only a remote possibility.
To any question he had a sympathetic answer. He reassured us that we could have anything we wanted. No urban development, if we did not want it ! The present council could certainly commit themselves to that. Asked what a different council might do, he thought we were pushing our concern a bit far.
Why was Casterbridge interested in us, if they were prepared not to build any houses ? I forget what he answered to that. He did have an answer, for he never stopped talking. I admired his ability to express hopes, beliefs and feelings of all kinds – sometimes with a little joke, sometimes calling us "friends"; then serious, looking over our heads straight to the exit of the hall, musing about chances, offers and the winter wind, I suppose.
He was very fair really, because in the end he must have understood our feelings. If we wanted to speak up and give our opinion, we should by all means do so. Write letters to the boundary commission, but no petitions, please, in his career as a politician he had never cared for them. He advized to write to the boundary commission individually. Our letters would be filed and referred to in due course.
We were thankful for his advice and went home comforted. Every member of our community is going to write' a letter.